Marketing trends are continuously evolving and marketers are finding new approaches and areas to tap. With digital marketing take a leap, there is a rapid increase in the ways to capture the attention of viewers. From social media, search marketing, digital ads, PPC, and of course the familiar email marketing is grown into a powerful tool to convert any visitor into a customer. While other digital marketing mediums are extremely expensive and require a massive marketing budget but email marketing tends to be the most cheaper and cost-effective.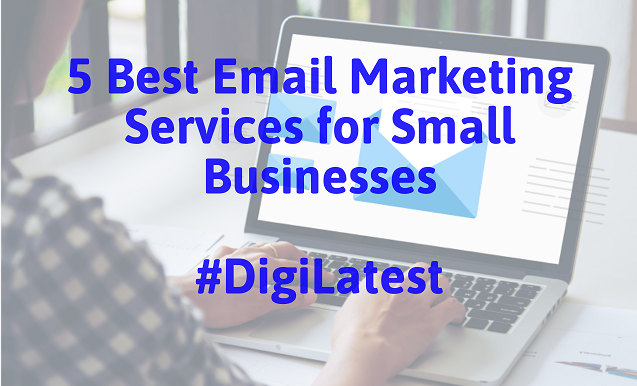 For small businesses, it proves to be a lease of life as most of the businesses have a low marketing budget and other financial constraints. This fact makes it utterly impossible for them to reach potential customers. Here opting for an efficient and reliable email marketing service can attain a high level of customer success. To help you choose, here the 5 best Email Marketing services for any small-mid size business.
Also Read: Deltanet Extranet Login Guide
Aweber
Aweber is a phenomenal tool for capturing customer emails and reach them out by carving the perfect email templates. The tool offers you an autoresponder which responds automatically when a customer signs up for your newsletter. It hands you with exceptional drag and drops email marketing campaign builder. So, you can send updates about your latest product or services. The email marketing service is absolutely budget-friendly and lets you effortlessly achieve a high level of customer success.
Mailpoet
The next tool on the list is perfect choice as it is completely free and can integrate with a variety of other tools which includes easy optin. The Mailpoet service is a complete plugin-based service which you can include on your website and can design the newsletter, autoresponder, and welcome email right from your dashboard. It works free for up to 2000 subscribers.
Mailchimp
A well-known name in the marketing world, Mailchimp with its striking colors and insane performance, has won the hearts of many marketers. Mailchimp is easy to use, design and deploy, and even the business owners can set it by themselves. Mailchimp allows you to create perfect campaigns and personalize everything right from scratch. In case you have any issues. You can easily reach out to their helpful support.
Constant Contact
Constant Contact is yet another incredible email marketing tool for attaining customer success for your business. This email marketing tool has been the preferred choice of millions of marketers worldwide. The tool offers flexibility and high customizing ability and is extremely user-friendly. Even if you doubtful about its functionality, you can try the tool with a free 60 days trial.
Mailer Lite
The last but not least, Mailer Lite is an extremely versatile and brilliant tool to accomplish your goal of making the visitors into leads. The tool strips down the traditional marketing approaches and allows you to explore the wildness and fearlessness needed to achieve the next level. It is free up to 1000 subscribers. Then you can opt for a plan according to your budget.
Also Read: Location Finder Mistakes and Solutions to Fix Them
In a Nutshell
Growing and scaling the small business is not easy but consistent efforts blended with the right tool is a sure shot way to success.